Vacuum Breaker
Vacuum Breaker_3D SECTION_VIEW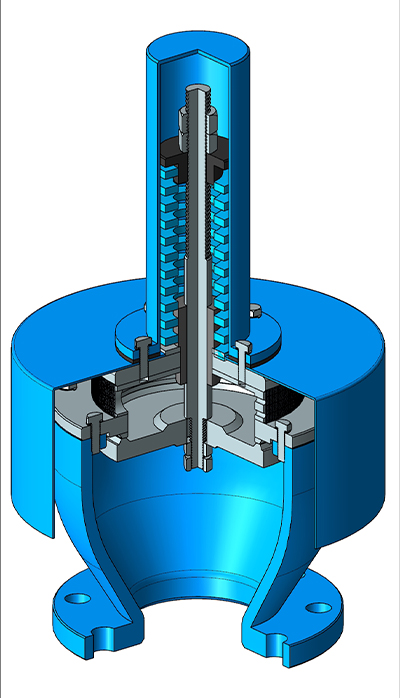 Model : DVB-100
Available size : 4"
Flange : JIS(KS) 10K
Weight : 17 kg
The DVB-100 is a normally close, float–operated valve.
Mount on the recovery system to protect the recovery tank by controlling the pressure.
Automatic air filling without manual operation.
Simply, control the working pressure by adjusting inner nuts
If the pressure difference between the inside and the outside of the tank is larger than the spring force, the disc is moved downward and the outside air is supplied.
Very little vibration and noise.
The Vacuum Breaker is mounted on the Recovery System to protect the tank by controlling the vacuum pressure that is overloaded.